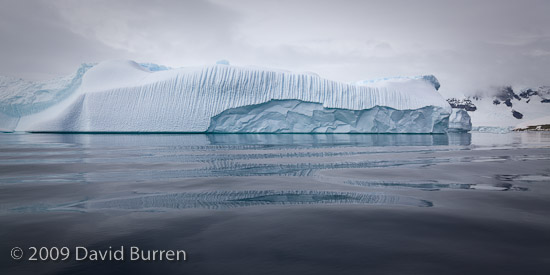 Eroding Ice, Danco Island, Antarctica
EOS 5DmkII, ISO 200, 24-105mm @ 24mm (A2_016521)
There are apparently people outside our group ready to pay deposits on these spots so after the reservations are released while you can still try to book a place, you'll probably end up on a waiting list hoping that another passenger has to cancel for some reason. To get your name on one of these berths, email or phone Aurora Expeditions ASAP (see
our booking form
for the contact details). Note that final payments are due 90 days prior to the voyage (which in this case means early August).
Looks like we have a great group so far. Mostly Australians, and also several participants from North America. Wherever you live, I hope you can join us!
Dancing Adelie, Fish Islands, Antarctica
EOS 40D, ISO 200, 100-400mm @ 400mm (A2_012119)
Continue reading "Last chance for Antarctica?"...